Gina Rubini is a licensed clinical sexologist and psychotherapist specialized in psychiatry, post-traumatic stress (PTSD) and dissociation for more than 25 years.
She has a masters in Counseling sexology and psychotherapy at University of Quebec in Montreal and certifications in PTSD from McGill University. She is certified in EMDR (Eye Movement Desensitization and Reprocessing. She has different certification in training: hypnosis Milton Erickson, EFT (Emotional freedom therapy), ADD treatment and Dissociation.
After more than a decade of helping sexual problems and sexuel abusers in relap prevention. She specialized in treating differents kinds of trauma or micro trauma: accidents, infidelity, physical agression, intimidation, loss of loved one, war etc. She also helps sexual abuse victims. She was mentored by Dr Edouard Beltrami renowned psychiatrist in the field in Quebec Canada.
She has worked more than 15 years and continues to collaborate at an addiction center in Montreal, Nouveau-Départ, treating inpatient and outpatient regarding trauma and prevention relap. She has a wide experience in group therapy. She was mentored by Dr. Jean-Pierre Chiasson for more than a decade.
During her career, she has also worked with adolescents at Kids Help Phone and Grossesse-Secours. She presented many conferences on trauma and dissociation to help interventions at different organizations.

She has given many recognized trainings on Neurosciences, sexology and DMS-5.
She has presented in several congresses: Sexual medicine of Quebec, The AMPQ (Association of Psychiatrists of Quebec), Sacre-Coeur hospital services, continuing education, Psychiatric department at hospital cité de la Santé in Quebec, Sexocorporel institut, Omnipraticien doctor federation of Quebec etc.
She has presented conferences on many topics (Sexuality, Couple, Love, Communications skills, corporate coaching, conflict personalities etc).
She has been nominated at different advisory boards in Canada as a sexologist.
She was appointed by the Professional Order of Sexologists of Quebec since 2016 as a member of the disciplinary committee.
For 25 years, she has been actively involved in her clinical private practice in psychotherapy.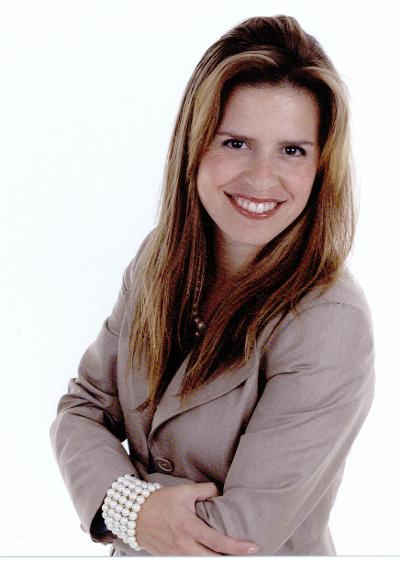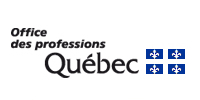 Gina Rubini est sexologue clinicienne et psychothérapeute diplômée spécialisée en psychiatrie, stress post-traumatique (SSPT) et dissociation depuis plus de 25 ans. Elle détient une maîtrise en counseling sexologie et psychothérapie de l'Université du Québec à Montréal et des certifications en SSPT de l'Université McGill. Elle est certifiée en EMDR (Eye Movement Desensitization and Reprocessing. Elle possède différentes certifications en formation : hypnose Milton Erickson, EFT (Emotional Freedom Therapy), ADD treatment et Dissociation.

Elle a travaillé plus d'une décennie dédier aux problèmes sexuels et à la prévention de la rechute en dépendance sexuelle et en agression sexuelle. Elle se spécialise dans le traitement de divers types de trauma ou micro trauma comme: accident, perte, deuil, agression physique, intimidation, infidélité, guerre etc. Elle aide également les victimes d'abus sexuels. Elle a été encadrée par le Dr Edouard Beltrami psychiatre de renom dans le domaine au Québec Canada.

Elle a présenté de nombreuses conférences sur le traumatisme et la dissociation pour aider les intervenants dans différents organismes. Elle a travaillé plus de 15 ans et continue de collaborer dans un centre de toxicomanie à Montréal, Nouveau-Départ, traitant des patients hospitalisés et externes concernant les traumatismes et la prévention des rechutes.

Elle possède une vaste expérience en thérapie de groupe. Elle a été encadrée par le Dr Jean-Pierre Chiasson pendant plus d'une décennie. Elle a donné de nombreuses formations reconnues en Neurosciences, sexologie et DMS-5. Au cours de sa carrière, elle a œuvré aussi auprès d'adolescents à Jeunesse, J'écoute et Grossesse-Secours.

Elle a présenté dans plusieurs congrès : Médecine sexuelle du Québec, L'AMPQ (Association des psychiatres du Québec), Services hospitaliers du Sacré-Cœur, formation continue, Service de psychiatrie à l'hôpital cité de la Santé de Québec, Institut Sexocorporel, Fédération des médecins omnipraticiens du Québec etc.

Elle a présenté des conférences sur de nombreux sujets (Sexualité, Couple, Amour, Communication/conflits interpersonnels, Coaching corporatif).

Elle a été nommée à différents conseils consultatifs au Canada en tant que sexologue. Elle a été nommée par l'Ordre professionnel des sexologues du Québec depuis 2016 en tant que membre du comité de discipline.
Depuis 25 ans, elle s'implique activement dans sa pratique clinique privée en psychothérapie.
SIGN UP For OUR NEWSLETTER
© Copyright Centre-IMO Gina Rubini