EMDR Eye Movement Desensitization and Reprocessing
Definition - EMDR is an evidence-based psychotherapy for Posttraumatic Stress Disorder (PTSD). In addition, successful outcomes are well-documented in the literature for EMDR treatment of other psychiatric disorders, mental health problems, and somatic symptoms. The model on which EMDR is based, Adaptive Information Processing (AIP), posits that much of psychopathology is due to the maladaptive encoding of and/or incomplete processing of traumatic or disturbing adverse life experiences. This impairs the client's ability to integrate these experiences in an adaptive manner.
The eight-phase, three-pronged process of EMDR facilitates the resumption of normal information processing and integration. This treatment approach, which targets past experience, current triggers, and future potential challenges, results in the alleviation of presenting symptoms, a decrease or elimination of distress from the disturbing memory, improved view of the self, relief from bodily disturbance, and resolution of present and future anticipated triggers.
Francine Shapiro is the founder of EMDR. www.EMDRIA.org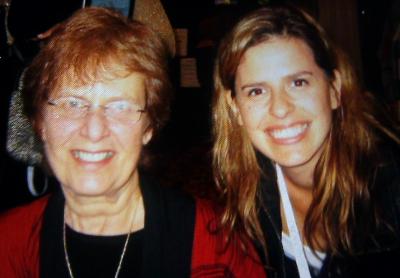 Francine Shapiro and Gina Rubini EMDRIA Washington Oct4-7 2012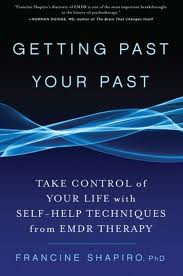 International Treatment Guidelines & EMDR
American Psychiatric Association (2004).
Practice Guideline for the Treatment of Patients with Acute Stress Disorder and Posttraumatic Stress Disorder. Arlington, VA: American Psychiatric Association Practice Guidelines
SSRI's, CBT, and EMDR recommended as first-line treatments of trauma.
Bleich, A., Kotler, M., Kutz, I., & Shalev, A. (2002)
.
A position paper of the (Israeli) National Council for Mental Health: Guidelines for the
assessment and professional intervention with terror victims in the hospital and in the community. Jerusalem, Israel.
EMDR is one of three methods recommended for treatment of terror victims.
Chambless, D.L. et al. (1998).
Update of empirically validated therapies, II. The Clinical Psychologist, 51, 3-16.
According to a taskforce of the Clinical Division of the American Psychological Association, the only methods empirically supported ("probably efficacious") for the treatment of any post-traumatic stress disorder population were EMDR, exposure therapy, and stress inoculation therapy. Note that this evaluation does not cover the last decade of research.
CREST (2003).
The management of post traumatic stress disorder in adults. A publication of the Clinical Resource Efficiency Support Team of the Northern Ireland Department of Health, Social Services and Public Safety, Belfast.
EMDR and CBT were stated to be the treatments of choice.
Department of Veterans Affairs & Department of Defense (2004)
.
VA/DoD Clinical Practice Guideline for the Management of Post-Traumatic Stress. Washington, DC: Veterans Health Administration, Department of Veterans Affairs and Health Affairs, Department of Defense. Office of Quality and Performance publication 10Q-CPG/PTSD-04; updated October 2010.
EMDR was placed in the
"A" category as "strongly recommended" for
the treatment of trauma.
Dutch National Steering Committee Guidelines Mental Health Care (2003)
.
Multidisciplinary Guideline Anxiety Disorders. Quality Institute
Heath Care CBO/Trimbos Intitute. Utrecht, Netherlands.
EMDR and CBT both designated as treatments of choice for PTSD
Foa, E.B., Keane, T.M., Friedman, M.J. & Cohen, J.A. (2009)
. Effective treatments for PTSD: Practice Guidelines of the International Society for Traumatic Stress Studies New York: Guilford Press.
EMDR was ranked as an evidence-based, Level A treatment for PTSD in adults.
I
NSERM (2004)
.
Psychotherapy: An evaluation of three approaches. French National Institute of Health and Medical Research, Paris, France.
EMDR and CBT were stated to be the treatments of choice for trauma victims.
National Institute for Clinical Excellence (2005).
Post traumatic stress disorder (PTSD): The management of adults and children in primary and secondary care. London: NICE Guidelines.
Trauma-focused CBT and EMDR were stated to be empirically supported treatments for choice for adult PTSD.
SAMHSA
¹s National Registry of Evidence-based Programs and Practices (2011).
The Substance Abuse and Mental Health Services Administration (SAMHSA) is an agency of the U.S. Department of Health and Human Services (HHS). This national registry (NREPP) cites EMDR as evidence based practice for treatment of PTSD, anxiety, and depression symptoms. Their review of the evidence also indicated that EMDR leads to an improvement in mental health functioning.
http://nrepp.samhsa.gov/ViewIntervention.aspx?id=199
Therapy Advisor (2004-7
):
http://www.therapyadvisor.com
An NIMH sponsored website listing empirically supported methods for a variety of disorders. EMDR is one of three treatments listed for PTSD.
United Kingdom Department of Health (2001)
.
Treatment choice in psychological therapies and counseling evidence based clinical practice guideline. London, England.
Best evidence of efficacy was reported for EMDR, exposure, and stress inoculation
Meta-analys
EMDR has been compared to numerous exposure therapy protocols, with and without CT techniques. It should be noted that exposure therapy uses one to two hours of daily homework and EMDR uses none. The most recent meta-analyses are listed here.
Bisson, J., & Andrew, M.
(2007).
Psychological treatment of post-traumatic stress disorder (PTSD). Cochrane Database of Systematic Reviews 2007, Issue 3. Art. No.: CD003388. DOI: 10.1002/14651858.CD003388.pub3.
"Trauma focused cognitive behavioural therapy and eye movement desensitisation and reprocessing have the best evidence for efficacy at present and should be made available to PTSD sufferers."
Bradley, R., Greene, J., Russ, E., Dutra, L., & Westen, D. (2005).
A multidimensional meta-analysis of psychotherapy for PTSD. American Journal of Psychiatry, 162, 214-227.
EMDR is equivalent to exposure and other cognitive behavioral treatments and all "are highly efficacious in reducing PTSD symptoms
.
Davidson, P.R., & Parker, K.C.H. (2001)
. Eye movement desensitization and reprocessing (EMDR): A meta-analysis. Journal of Consulting and
Clinical Psychology, 69, 305-316.
EMDR is equivalent to exposure and other cognitive behavioral treatments.
Maxfield, L., & Hyer, L.A. (2002).
The relationship between efficacy and methodology in studies investigating EMDR treatment of PTSD. Journal of Clinical Psychology, 58, 23-41.
A comprehensive meta-analysis reported the more rigorous the study, the larger the effect.
Seidler, G.H., & Wagner, F.E. (2006).
Comparing the efficacy of EMDR and trauma-focused cognitive-behavioral therapy in the treatment of PTSD: a meta-analytic study. Psychological Medicine, 36, 1515-1522.
"Results suggest that in the treatment of PTSD, both therapy methods tend to be equally efficacious."